Publié par le Groupe Écomédia
With the cycle market booming, Sandra Arbet was well inspired to launch her first bicycle helmets under her #Diezz brand. The entrepreneur, a banker in a previous life, bought the Saint-Jorioz based company GB Diffusion a year ago when its founder Serge Benguigui died. Her speciality? Ski helmets with integrated visors (the first on the market), reputed to be high performance (they are made of ABS), comfortable, "designer" and light (425 g). The company designs these products in-house, in collaboration with designers, and has them manufactured in Italy. Another strong point is the Activlux technology, which integrates a photochromic coating into the glass, making it more effective and resistant.
On the strength of this success, and because she wants to de-seasonalise her business, Sandra Arbet has decided to extend this know-how to soft mobility in urban environments (bikes, scooters, skateboards, gyropods, etc.), with the launch this spring of a #Diezz City range of four helmets, and another for children (3 models).
In view of the very positive initial feedback, the company director aims to sell 15,000 of these new helmets within two years – like ski helmets – via her network of 400 retailers (in 350 resorts), specialist sports shops (including Au Vieux Campeur) and also Club Med.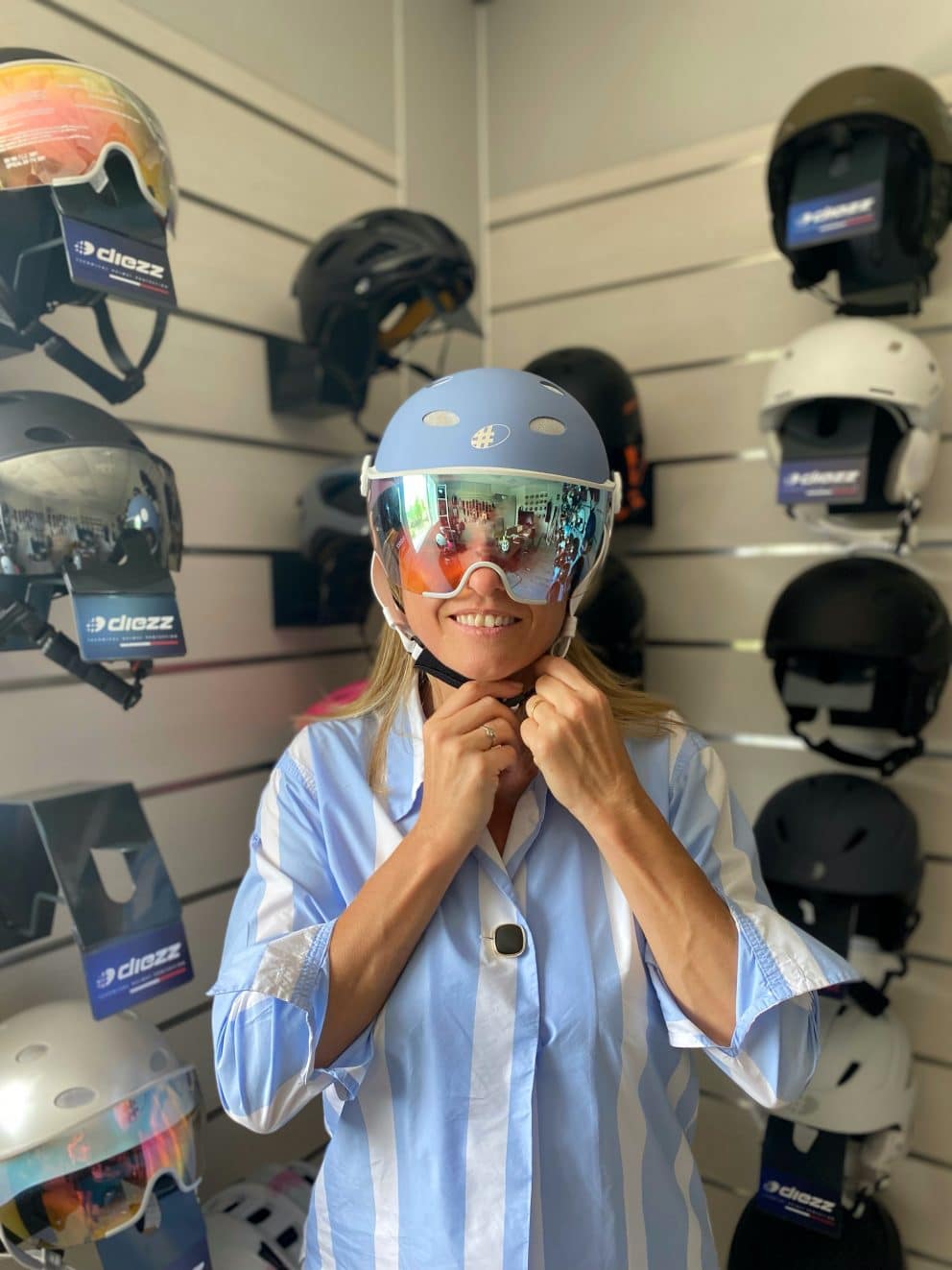 "We are going to expand distribution to cycle shops, multi-sport stores and outdoor web platforms," says Sandra Arbet.
In addition, the director, who is targeting a phygital model, has created an e-commerce site – available since June and soon to be available in English – to make herself known to the general public (objective: €150,000 in year 1 and €450,000 in year 2). Beyond that, it plans to export to Belgium, Germany, Austria and Italy. #Diezz-GB Diffusion (Arbet Participations group), which has a turnover of €2.5m in 2021 with ten employees, hopes to reach €5m in 2024 and €10m within five years.