Cycling is either a leisure activity or sometimes a passion sport. In both cases, it is absolutely necessary to be well equipped with the appropriate protection to guarantee your safety. Wearing a bicycle helmet is a priority. Of all the models available, the bicycle helmet with a visor is the most popular. But what are the advantages of wearing a bicycle helmet with a visor?
1. Safety
Whether you ride on the road or on terrain suitable for cycling, falls and collisions can be truly dramatic.
The 2021 road accident report shows that one cyclist in three dies alone, without colliding with other road users. In 2020, 242 people will die, 29% more than the previous year. Seriously injured and dead cyclists do not wear a helmet 50% of the time. This statistic shows how important it is to wear a helmet when only 30% of cyclists are wearing one, especially when you consider that head injuries are one of the main causes of death.
A bicycle helmet can therefore protect your head and face from the impact of a fall or accident. The helmet can also provide additional protection for your neck and chin, which are also vulnerable areas in the event of a fall.
The visor can further reduce the risk of injury and accidents and therefore provide additional safety. Beyond injury from a bad fall, the visor can, for example, help avoid unexpected obstacles such as insects, stones, branches, debris, etc.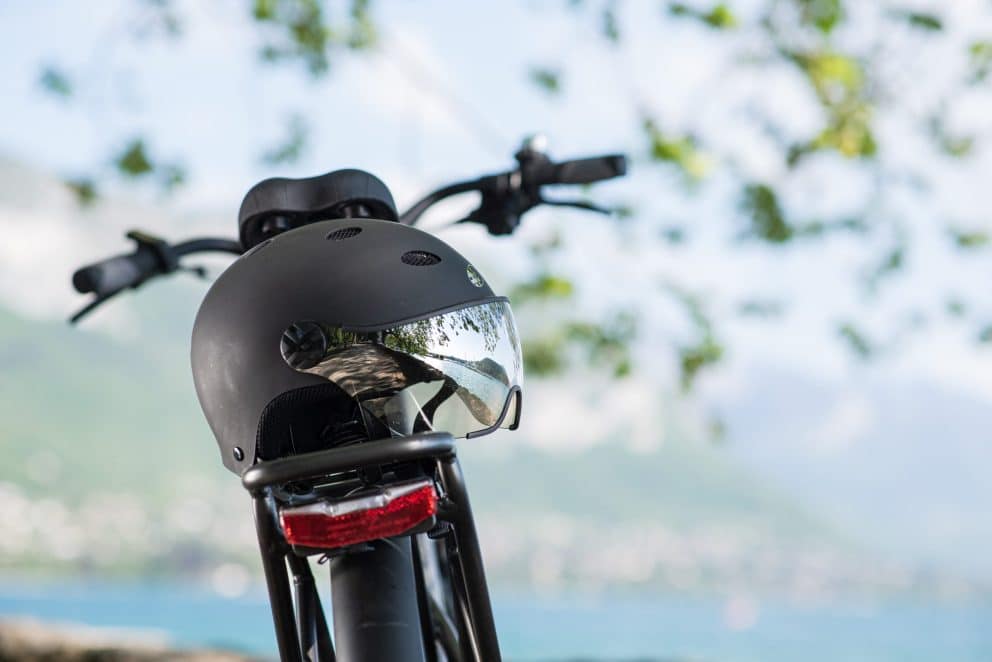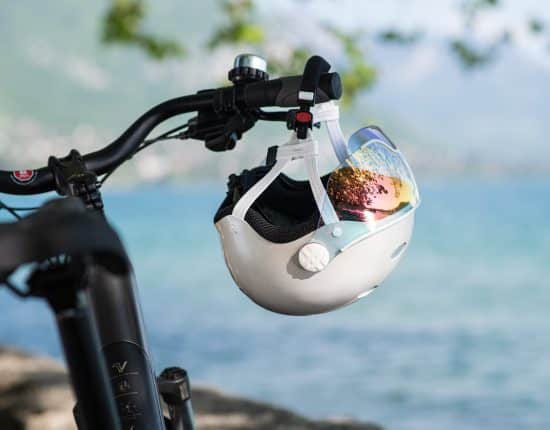 2. Protection from the weather
A bicycle helmet with a visor has a real advantage in protecting your eyes from the weather, both good and bad. Cycling exposes you to sun, rain and wind.
The visor protects you from harmful UV rays, raindrops and gusts of wind that can affect your vision and therefore put you in danger.
The Diezz Sport advantage: Our bicycle helmets are equipped with photochromic visors. What's special about them? They are visors that adapt to the luminosity according to the weather. Your eyesight is protected and your vision is optimal! In addition, the 10 Airs Flow visors ensure optimal ventilation while riding, to avoid heat stroke! Small grids also prevent water from seeping in when it rains. The shell is ideally suited for ladies. It prevents your hair from getting dishevelled and our visor prevents make-up from running off; it protects your face. In winter, a balaclava fits perfectly under the helmet.
3. Better visibility
The bicycle helmet visor gives you clear vision for safer riding. In addition to protecting you from the weather, it also reduces glare and reflections to make your ride more pleasant and above all safer.
Diezz Sport's plus : Our photochromic visors have the particularity of being anti-fog and anti-micro-scratch treated. A little extra for extra comfort during your trips. Don't hesitate to protect it with a visor, as you would with glasses.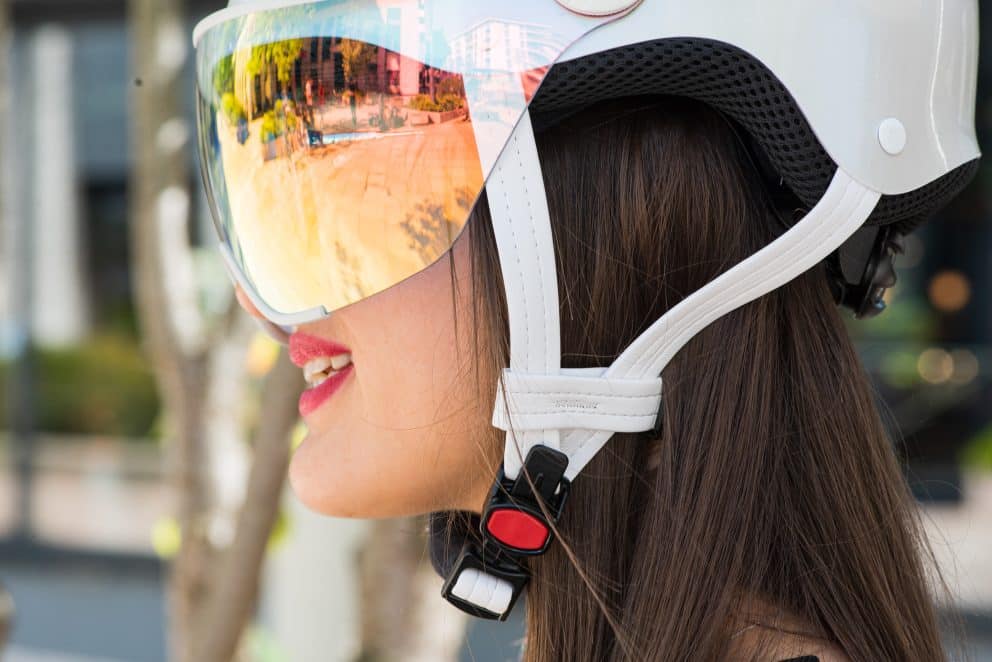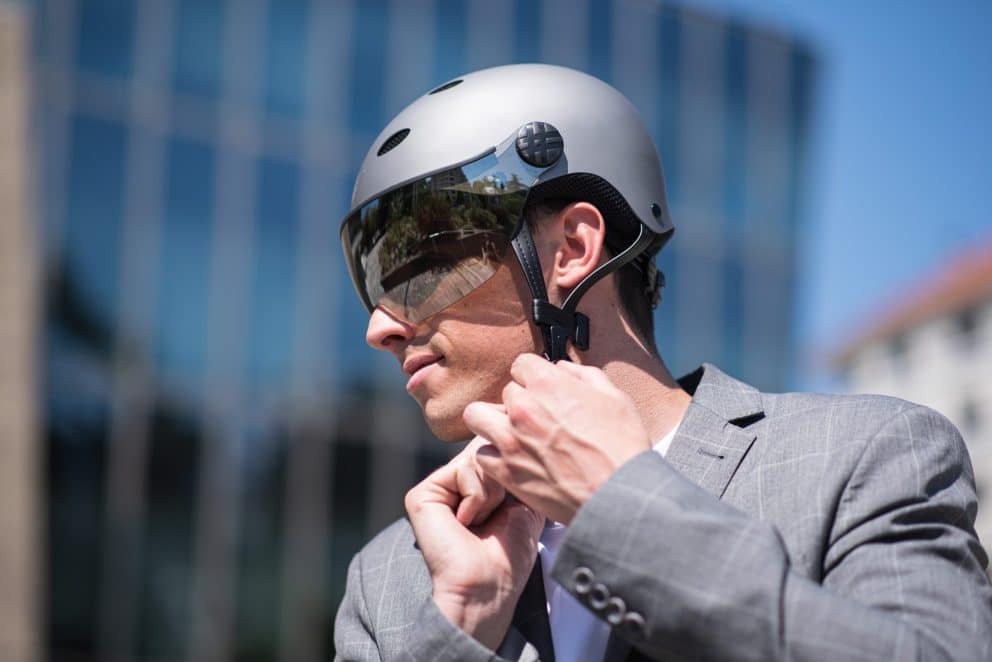 4. Noise reduction
A bicycle helmet with a visor also makes riding more peaceful. For example, wind can be a constant noise when cycling. Over time, this noise can be particularly unpleasant and can reduce your comfort and enjoyment. Opt for a quieter, more enjoyable ride with a bicycle helmet equipped with a visor.
5. Style!
Enjoy your sport in style! A bicycle helmet with visor can add a touch of style to your outfit. This is an opportunity for you to match the colour of your helmet and visor with the rest of your cycling outfit.
The Diezz Sport advantage : we offer a range of stylish bicycle helmets with visors in a variety of colours to suit every style.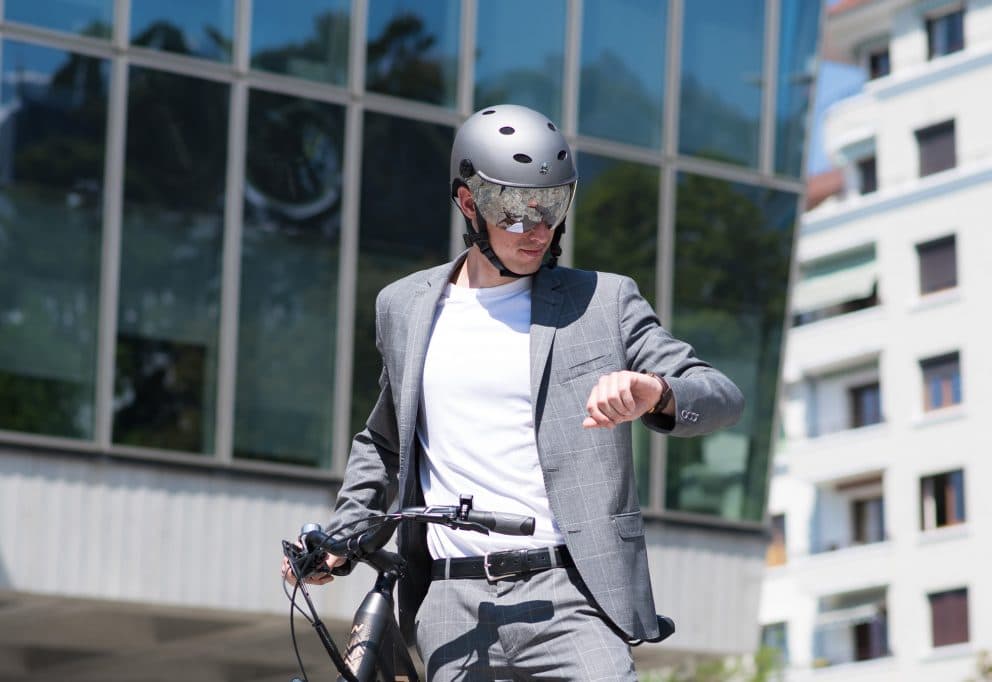 In conclusion, cycling can be dangerous if you do not take the necessary precautions to ensure that you are properly equipped. Wearing a bicycle helmet with a visor is an essential measure to prevent injury and to ensure good visibility and comfort during your rides. Nowadays, you can choose bicycle helmets with visors in designer colours that will match your equipment.
Discover Diezz bicycle helmets with visor